Stephen Woodbine Chartered Surveyors
Whether you're buying a new home, on the hunt for a commercial property or want expert, tailored advice in the Letchworth area, Stephen Woodbine Chartered Surveyors are here for you.
The right survey by a qualified Chartered Surveyor can help you make that final decision on a property and can even drive down the purchase price, should there be defects in the property. Our local Director and building surveyor Stephen Woodbine FRICS offers the best building surveys and advice personalised to you, the property and the local Letchworth area.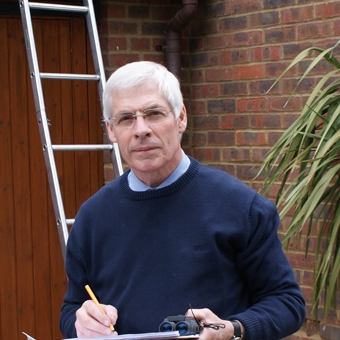 "I have many years experience in helping clients with property issues. Through the Building Survey, House Purchase Survey or Homebuyers report, I can highlight any and all issues and defects at your potential new home, making sure you go in with your eyes open.
"As a result, many of my clients knock thousands off their purchase price and go away with a comprehensive idea of their new property's repair requirements."
Building Surveys and Property Services from an experienced Local Surveyor
With building surveys to suit every property and budget and our dedicated team's extensive knowledge of Letchworth, we can provide comprehensive, quality advice you can trust. We will help guide you all the way through your property purchase, getting to know you and the property on an individual level.